Esperance
Brendan provides a visiting service to Esperance. These visits complement Dr Greg Hogan and Dr Alex O'Beirne.
Brendan's visits include clinics and surgery (for both public and Private patients) at Esperance Hospital. Complex surgery, including joint replacements, and patients with significant medical problems will usually be recommended surgery in Perth (Fremantle and Fiona Stanley for public patients and St John of God Murdoch and Bethesda Hospitals for private patients).
Brendan makes telehealth consultations available to all patients: Existing and New. This can often be done with your GP present if you would prefer. For patients who wish to come to Perth for consultation, Brendan will endeavour to review your referral prior to your appointment so that he can streamline the timing of necessary investigations including imaging such as CT and MRI.
Next Esperance trip : February 6-9, 2023
For all enquiries and appointments please contact my personal assistant Tru on 9230 6333 or [javascript protected email address].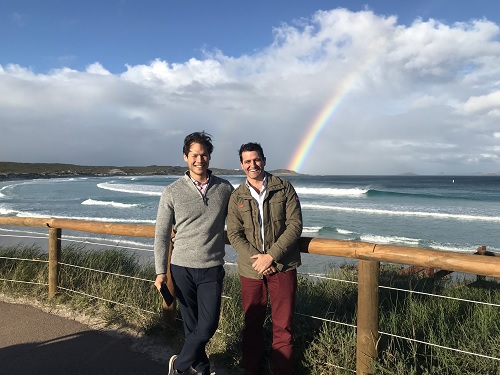 Twilight Beach, Esperance with Sports Fellow Antony Raymond from the UK